Technology
Palmetto Christian Academy is proud to announce our exciting technology partnership with Global Academics. Global Academics' program provides our students with the finest technology education available today.
Components of our program include:
Integrated Curriculum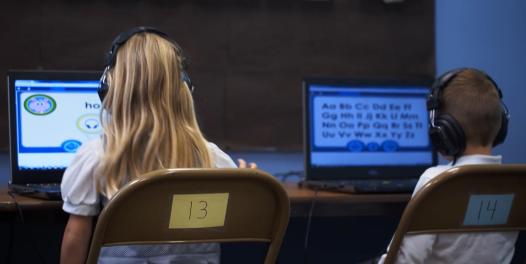 Our technology program is based on more than 350 literacy objectives in 10 different technology areas. The curriculum is designed to be integrated with our classroom studies so our students use the computer as a tool to develop projects and presentations.
Curriculum Delivery Support
Our faculty is trained and supported by an experienced staff of technology coordinators from Global Academics, who provide valuable assistance in all areas of our technology program development.
Technology Resources
Global Academics provides our students and teachers access to a variety of resources including online libraries and encyclopedias, direct links to thousands of educational Web sites, and dozens of other technology tools and online applications to assist them in classroom projects and homework assignments.