RightNow Media for the PCA Family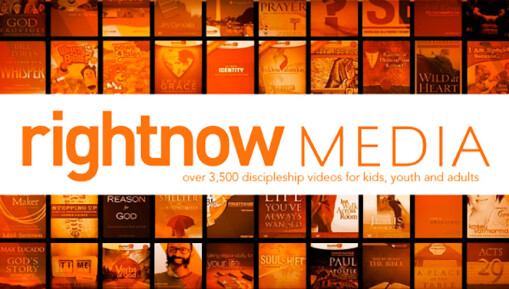 RightNow Media offers content you might find helpful during the COVID-19 crisis. Our hope is not in money, health, jobs, or politicians. Our hope is in Jesus. This is a truth that we should always cling to, especially in times of uncertainty. Let's use this time to deepen our faith instead of giving into fear. There are some great family devotionals, including a series on the book of Philippians, "Where Does Joy Come From?". We are excited to offer these options and many more for the PCA family, free!
Palmetto Christian Academy is always looking for ways to serve and support our school community and to develop and strengthen our faith. RightNow Media – essentially the "Netflix of Video Bible Studies" - allows instant access to thousands of great videos. You can view these videos directly from your phone, tablet, or computer. It's compatible with Apple TV, Roku, and Chromecast on your TV as well.
Access to RightNow Media is open to ANYONE involved with PCA in any way – this includes our current staff and families, as well as alumni, their kids, grandparents, and even alumni grandparents! Once you've filled out the information for your free account, you will have at your fingertips more than 20,000 video Bible studies, leadership videos, conference sessions, and resources on parenting, marriage, discipleship, and more. There is no catch, and you will never have to pay anything.
Watch the video above to learn more about the free access you now have through RightNow Media to thousands of Bible studies and more.
HOW TO ACCESS THE PCA SUBSCRIPTION TO RIGHTNOW MEDIA:
To access this fantastic free resource, follow these simple steps.
After entering some basic information and creating a password, you will gain instant access to the entire library of RightNow Media videos.
You will receive a confirmation email from RightNow Media, with links to download the App or browse the online library.
It is that easy! Subscribe for free today and enjoy, compliments of Palmetto Christian Academy. Please contact Director of Marketing and Communications, Darla Rourk, with any questions.
We hope that RightNow Media is a blessing to you and your family. Thank you for partnering with us!