Chorus
At PCA, Chorus is more than a class; it's an experience that will hopefully encourage students to continue using their voices to honor the Lord and bless others.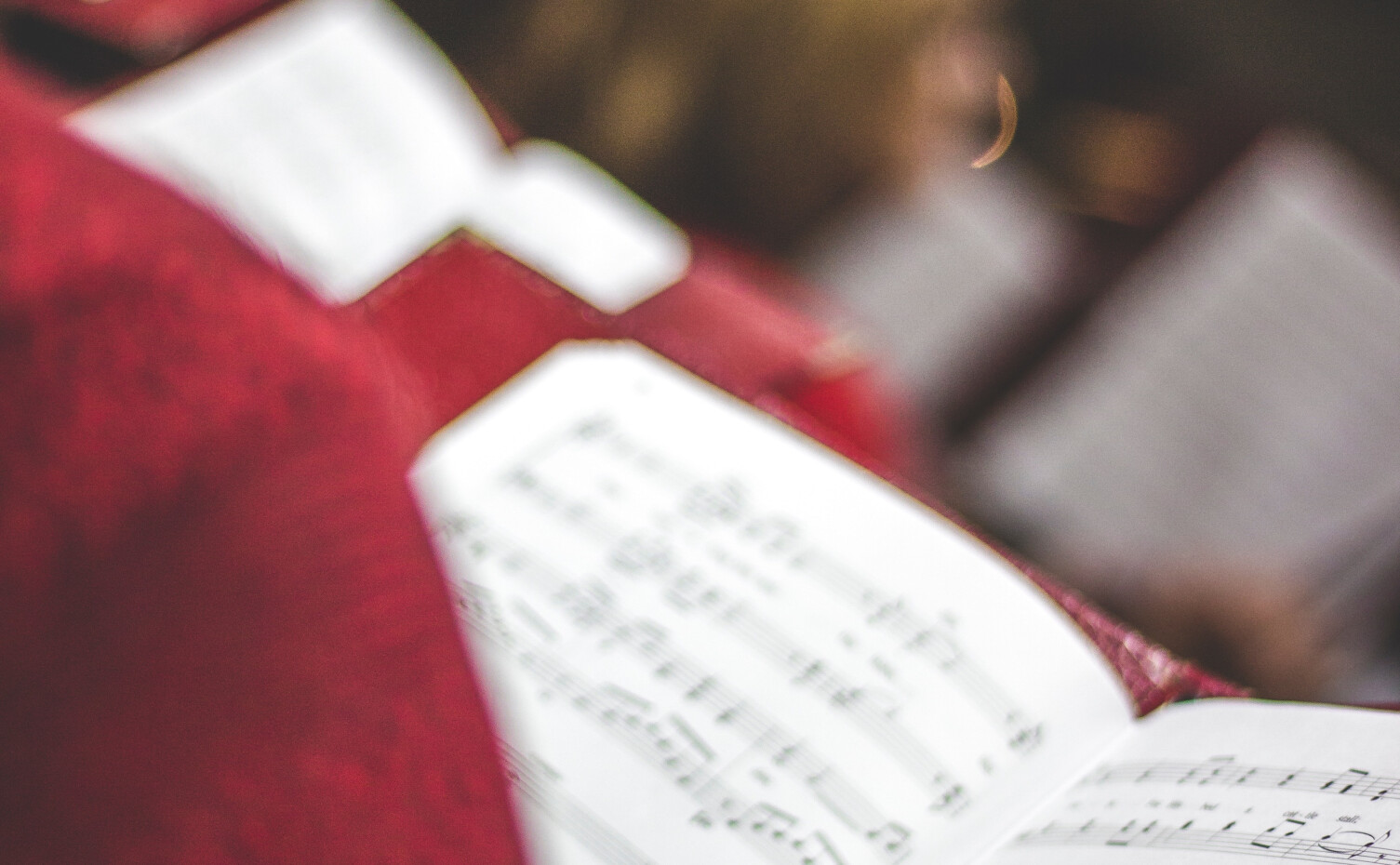 Middle School Chorus
The PCA Middle School Chorus is comprised of 6th, 7th & 8th-grade students who enjoy singing and desire to expand their knowledge of music through vocal performance. In addition to singing, students will learn the fundamentals of music including music theory, ear training and music history. No experience is necessary, but students must be committed to several performances throughout the year.
The choirs performs at several events throughout the year, including PCA's annual Thanksgiving Chapel, Christmas concert, Grandparents Day, and the Palmetto Show. In the past, PCA Choirs have performed at the Citadel's Summerall Chapel, the Gaillard Auditorium, the SCISA Music Festival, and the Carowinds Music Festival. Choir students share their love and joy of singing through ministry by visiting places such as the Summit Place and the Franke Home during special times of the year.
High School Chorus
PCA is proud to offer a curricular high school choral program. This elective course meets several times a week and it satisfies the fine arts graduation requirement. High School Chorus builds upon the musical skills and techniques learned in Middle School Chorus. Students are guided through a rigorous and comprehensive curriculum that includes vocal anatomy and physiology, music theory, ensemble awareness, in-depth repertoire study, and music history. Students are encouraged to take private voice lessons and to audition for the South Carolina all-state chorus. We provide the opportunity for our choral students to compete and perform at school functions and community events several times throughout the year. In addition, the students have traditionally taken a performance trip in the southeast each spring.
To be a part of the High School Chorus, a student must have a recommendation from the Middle School Chorus teacher or must audition and interview with the High School Chorus teacher.
REQUEST INFO APPLY SCHEDULE A VISIT
SaveSave
SaveSave
SaveSave