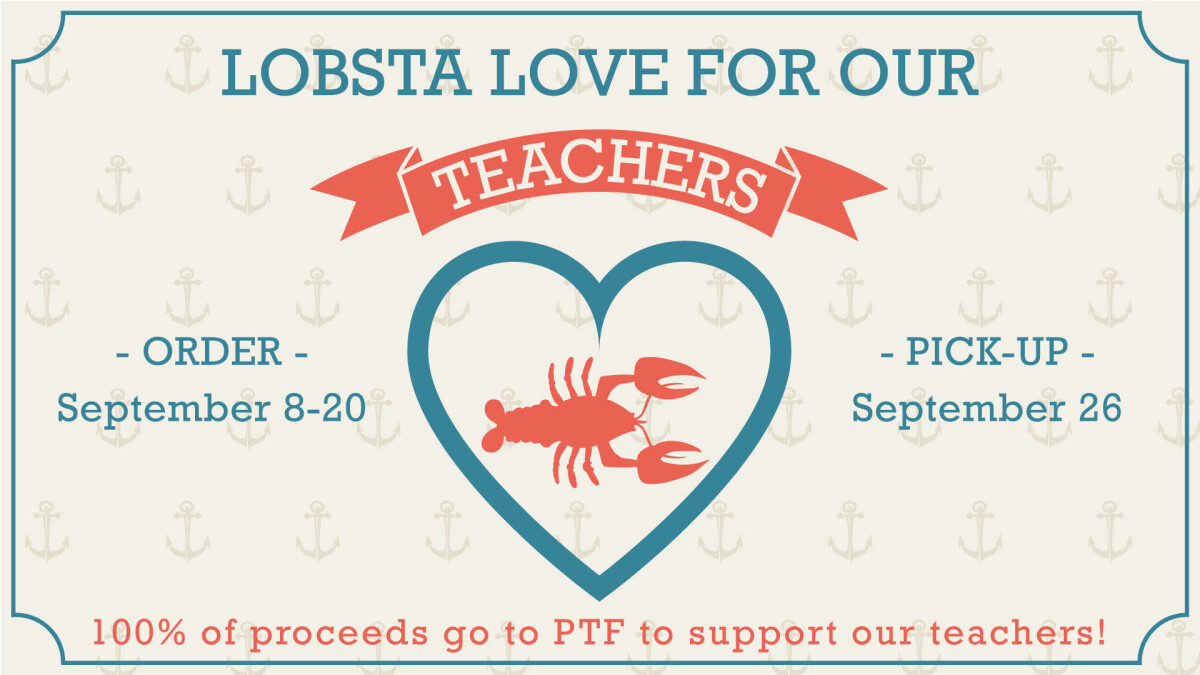 Tuesday, September 08, 2020, 12:00 AM - Sunday, September 20, 2020, 12:00 AM
PCA teachers love our kids, they teach them, they smile with their eyes, and they let you send your kids back to school! For these reasons, and many, many more, our Parent Teacher Fellowship presents.. Lobsta Love For Our Teachers!

Order from September 8 - September 20.
Lobsters are $15 each and weigh between 1 to 1.25 pounds.
Pickup is Saturday, September 26 from 10 am to 1 pm at PCA. Bring your cooler - these lobsters will be live! They can be stored overnight, refrigerated, and cooked the next day.
100% of the proceeds go to PTF to support our teachers!