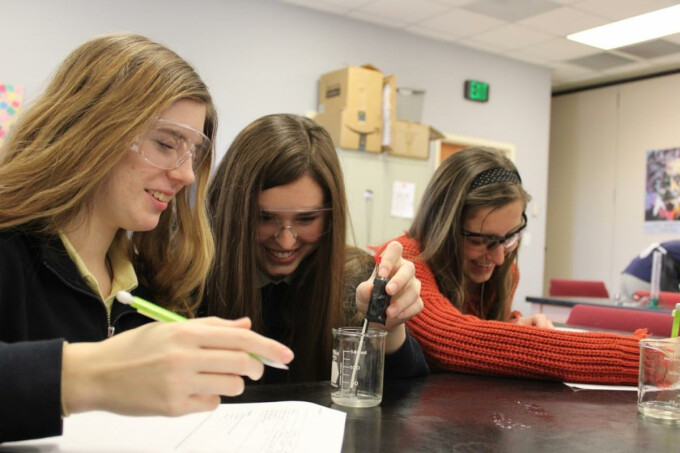 Great Bunson Burners!! In Mrs. Jackson's 10th-grade chemistry classes, the students have been learning about chemical bonds and how elements react to different chemicals. Last Tuesday, the students took a hands-on approach, taking what they had been studying via their textbooks, and actually creating the chemical reactions.
The students were given three unknown substances and with the use of a hot plate, they were asked to experiment with the goal of deciding whether or not the substances would melt under high temperatures.
High School Chemistry Teacher, Mrs. Karen Jackson, said it's an experiment that the students look forward to with great anticipation. "They were excited to test, in the lab, three unknown substances [and] they did a great job and were very successful."
Sophomore, Jeddie Suddeth, also enjoyed the hands-on lab,"I enjoyed a break from the regular everyday class and getting our hands dirty."
It is safe to say that the Sophomore Chemistry class had a blast "bonding" over this experiment.