PCA Valentine Singing Grams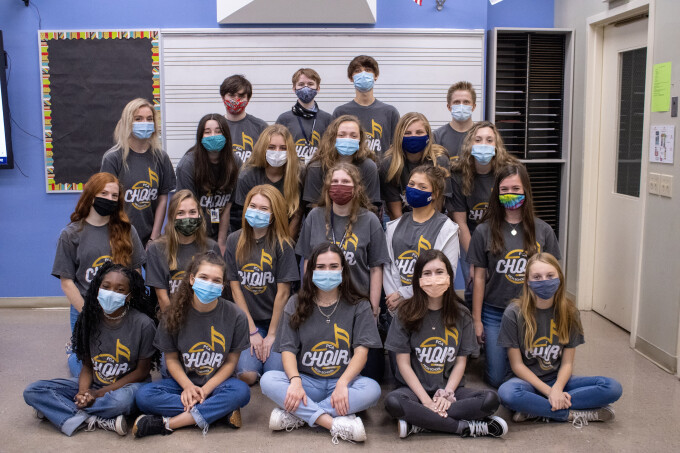 Neither mask nor COVID regulations were going to stop the PCA High School Choir from spreading the love and joy of the Valentine's Day season through their annual tradition of singing grams!
Beginning last year, the choir started online singing grams, which they made their main platform this year due to COVID restrictions. For the 2021 Valentine Grams, the Choir performed old favorites like, "You Are My Sunshine", "My Girl" and "Lean On Me", while adding some new and fun songs such as, "Hooked On A Feeling", "Baby" and "Adore". Several weeks prior to recording, they not only practiced vocal parts but also added a little choreography to each song.
Director, Mrs. Kathy Thames said, "The Choir enjoys this PCA tradition each year! It is always so much fun for us to sing and deliver songs that bring so many people joy! This is one of the core values we have in Choir, to use our voices to glorify God first and to bless others. As always, the Choir showed how dedicated they are, by enthusiastically singing even while wearing masks! I am so proud of them and happy to be their teacher."
Junior Hannah Zumbrunnen said, "We all missed delivering singing grams in person this year but I am so glad we could [record] and deliver them."
Thanks to everyone who supported the High School Choir and Junior class!