The Layton Family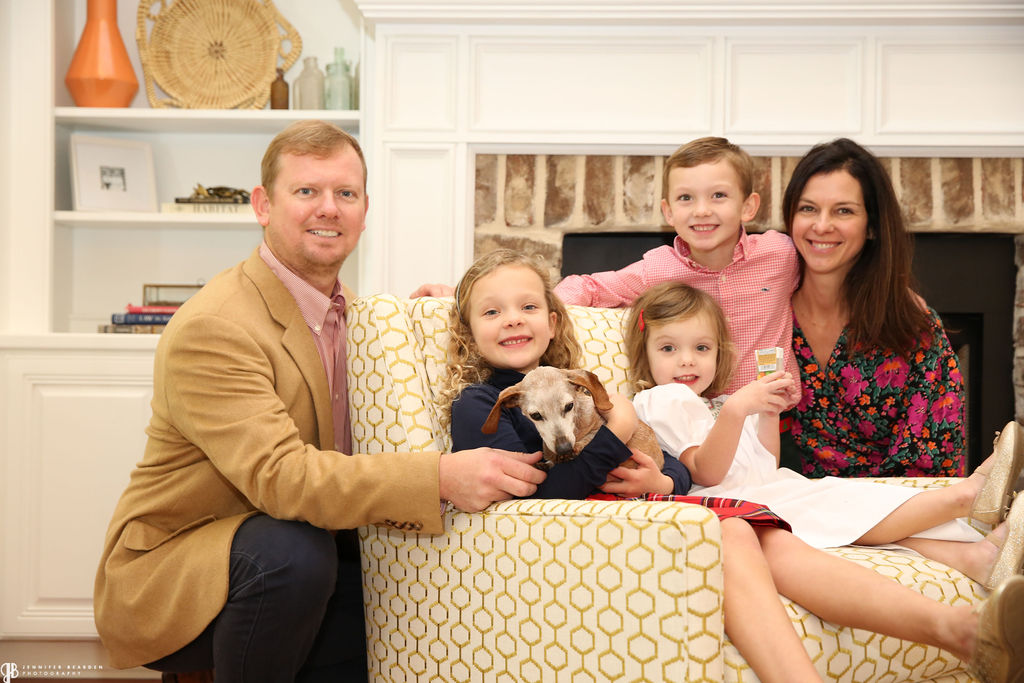 This year, we welcomed the Layton family into our community. Mom Ashley recently shared with us her thoughts and feelings about Palmetto Christian Academy.
Why did you choose PCA? We toured PCA almost two years ago and felt like it was a good choice for several reasons. We wanted a school that felt like a family — smaller, more personal. We wanted our children taught by and surrounded by people who shared our Christian values. We also wanted a challenging curriculum. Ultimately, this summer we made the decision to move our three children to PCA because PCA's plan for the pandemic and the leadership that the administration showed in such an uncertain time really stood out and relieved anxiety I had about sending our children back to school face-to-face.
How would you describe your children's experiences at PCA so far? Our children are so happy at PCA. The first week of school, my first and second graders debated who had the better week. Their teachers and classmates have been so welcoming. We feel like we really hit the jackpot with all four of our teachers.
What do you feel your children get at PCA that they would not get somewhere else? I think what sets PCA apart is the Christian education woven into each subject; the curriculum is
more challenging and the expectations for behavior and discipline are greater; the class sizes are smaller and therefore teachers are able to give more personal attention to each student; and the teachers, administrators, and staff are incredibly nurturing.
How is PCA special to your family? We immediately felt at home at PCA. We have connected with so many parents we know that we didn't realize were part of the PCA family. We look forward to being more involved and meeting more families.
What advice would you give families who are considering Palmetto Christian Academy?
Take a tour when the students are in school so you can see the classroom, the teachers, the
students, and Chef Bob.
Apply early!
Talk to other PCA parents about their experiences. We talked to about 5 PCA families before our admission, and their enthusiasm and genuine love for PCA was extraordinary.
Series Information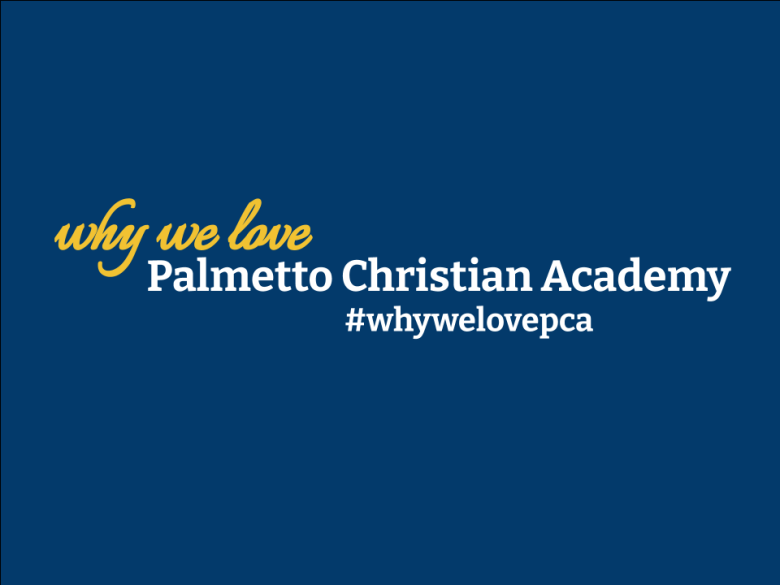 Whether it's a new family or one who has spent years at our school, we want to share their stories and why they love PCA.