A Favorite PCA Tradition: Valentine Singing Grams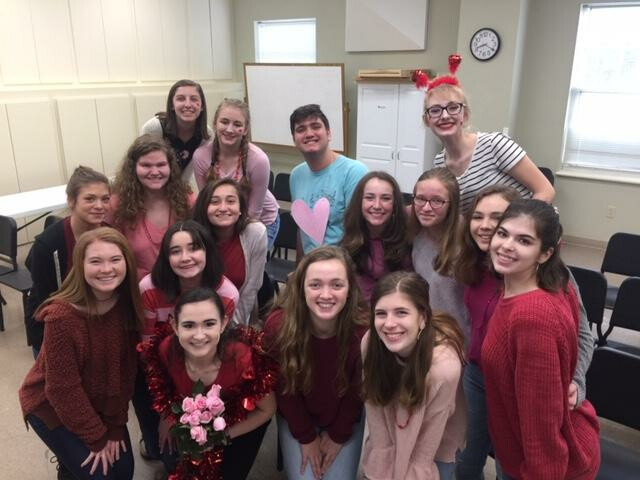 Once again the PCA High School Vocal Ensemble "spread the love" during Valentines by delivering singing Valentine grams. This has become a yearly tradition where families and friends can purchase a song to be sung for a special student or faculty member. As in years past, some of the most popular songs included, "You Are My Sunshine", "My Girl", "A Bushel and a Peck" and "You Got a Friend in Me". However, this year there were quite a few requests for "True Colors" from Trolls and "Ain't No Mountain High Enough". The PCA Vocal Ensemble didn't disappoint with energetic and entertaining a capella arrangements.
"While this is such a fun project for the HS Ensemble, it is equally moving to see how much joy these songs bring to the person who receives them. We see lots of smiles and even a few tears each year and that makes it all worthwhile," says Choir Director, Kathy Thames.
The High School Ensemble does such an amazing job preparing each year and our students and staff have come to appreciate and enjoy this sweet PCA tradition. Proceeds from this fundraiser go to help the junior class raise money for the Junior/Senior Prom.