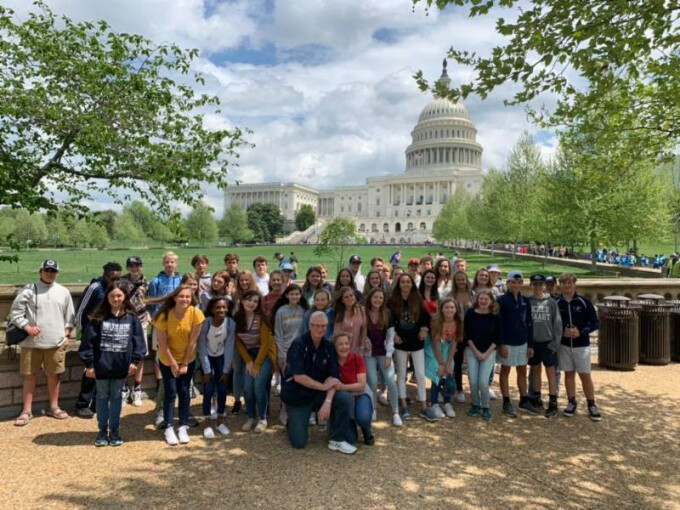 What an incredible learning experience! PCA 8th graders discovered our nation's past, present, and future with a trip to our nation's capital.
With Faculty Member Bill Schenkel and his vast arsenal of knowledge at the helm, students enjoyed many educational adventures including visits to the Pentagon Memorial, the Museum of the Bible, Mount Vernon, and Arlington National Cemetery where students witnessed the changing of the guard.
Mr. Schenkel explains the value of this week-long trip, "History comes alive as students experience the greatness of our leaders from past to present. The students had their appetites whetted so that one day they will want to go back and further experience all there is to do in Washington!"
Each day was packed with opportunities to learn more about our nation's
history, politics and government as students explored Washington D.C. and experienced firsthand what they have been learning in the classroom. Many thanks to our wonderful chaperones for making this possible and to Robin Fishburne for the fantastic photos!