Great Pumpkin Patch Adventure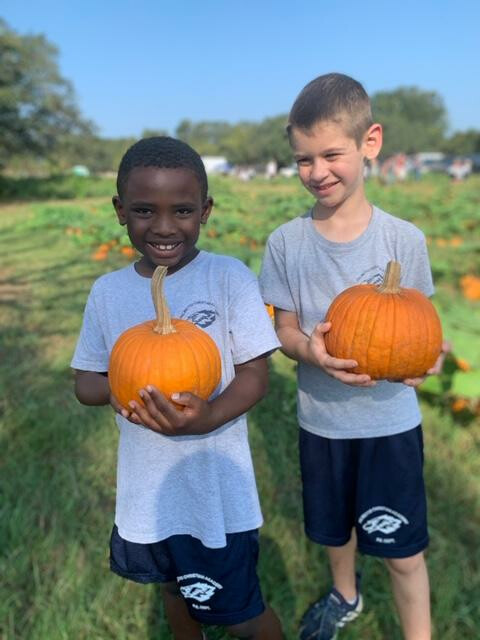 On Friday, October 4th, excitement filled the halls of PCA as the first graders embarked on their first field trip of the year to Legare Farms Pumpkin Patch on Johns Island. Established in 1725, Legare Farms is one of the oldest working farms in the nation. The family owned farm is currently run by the ninth generation of Legares, and they continue to focus on sustainability while maintaining the old traditions of hard work and love of the land.
Upon our arrival, the children received a wonderful lesson on pumpkins. We learned that a pumpkin is indeed a fruit! The pumpkin is part of the cucurbits vegetable family and closely related to cucumbers, watermelons, and squash.
After the lesson, we were off to the pumpkin patch! Every first grader picked their favorite small pumpkin as a souvenir from the trip. The children also enjoyed visiting and feeding goats, pigs, rabbits, and chickens in the animal petting area.
Yet, the most exciting part of the field trip for the children was the hayride! While on the hayride, the children were given cow food, and the cows made their way right up to us. The children were able to hand feed the cows, getting an up close view of their LONG sandpaper like tongues. Many wild pigs also joined in on the feeding fun! The hero of the day was first grade dad, Gasper Marino, who quickly stepped up and fixed the tractor when it broke down mid-hayride! Thank you so much, Mr. Marino!
We finished our trip with a wonderful picnic lunch under shade trees. Thank you Mrs. Cumbee, Mrs. Nelson, and Mrs. Shockley for organizing this field trip for all the children!