Historic Hunley Fascinates 3rd Grade Class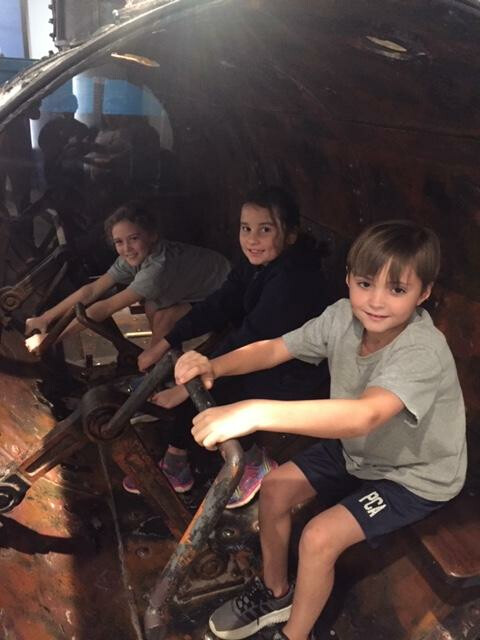 Once again, our PCA students have been treated to another fabulous historic adventure right here in our fair city. The third grade took a quick trip on 526 to the Park Circle area of Charleston to visit the H.L. Hunley Museum. The Hunley was the world's first successful combat submarine and it sank the USS Housatonic during the Civil War.
Our students were enthralled with the history of this 150 year old relic. The museum gives a detailed history of the submarine and events leading up to the final mission. The Hunley was lost at sea after the decisive blow but was found off the coast of Sullivan's Island in 1995 and raised in August of 2000. It is now housed at its current site to be studied, conserved and excavated. The eight crew members' bodies were also excavated and were given a proper military burial in 2004. The students were able to see the actual submarine and had great questions about the process of how the vessel is being restored and studied.
Our students also enjoyed the interactive display where they could actually sit in a replica of The Hunley and turn the cranks to move the propeller just as the original crewmen did. They voted on the possible reason for the sinking of The Hunley and decided it was a collision that compromised the rudder so it could not return to the surface of the sea on that fateful day in 1864.
Want to take your family to visit The Hunley? The museum is open on the weekends and is well worth the time! Visit their website for more details!