Livin' On Bulls Island Time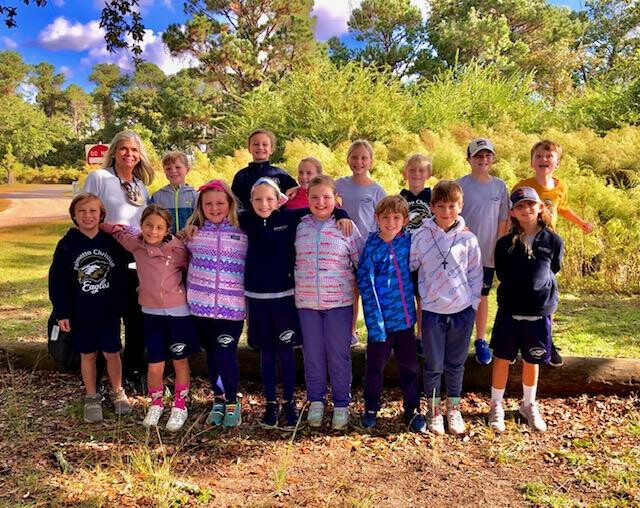 Adventure awaited all third graders as they embarked on a field trip ferry voyage to Bulls Island on Friday, October 29. An undeveloped barrier island within the Cape Romain National Wildlife Refuge, Bulls Island is a 5,000 acre maritime forest with fresh and brackish water impoundments and a beach area. The six-and-a-half mile uninhabited island remains virtually untouched, and it is home to countless wildlife and endangered species. In fact, Bulls Island has a world-renowned reputation for its bird life. More than 275 species of birds are found on or near the island.
For our field trip, all guests boarded the 30-minute ferry ride with Coastal Expeditions, where students learned about the ecosystems surrounding the island and handled fossil remains of animals that inhabit Bulls Island. Upon arriving on the island, children ate a quick lunch before our 5-mile walking tour through the nature trails. While walking, we encountered numerous baby alligators, adult alligators, birds, snakes, and dolphins. Our adventure ended on the beautiful, breezy beach coast. Students collected shells as a treasured memory of their time on Bulls Island. At the end of the day, we boarded the ferry back to the mainland. Thank you to Mrs. Adkins, Mrs. Andrews, and Mrs. Weeks for a wonderful adventure we will never forget!