Missionaries From Around The World Visit Lower School Classrooms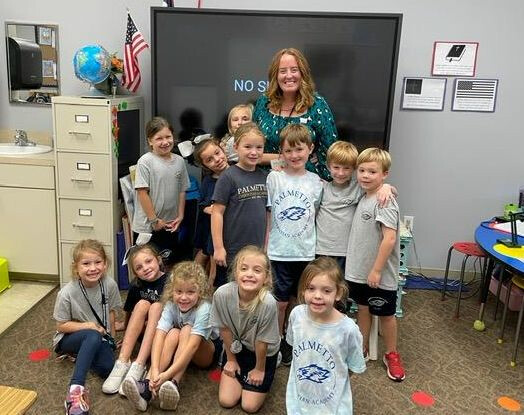 Missionaries Unite! The annual ECBC Global Missions Conference took place this past weekend with great success! Not only did these amazing missionaries come from the USA to Central Asia and lots of countries in between, but they were also kind enough to speak to the students of PCA!
"We have enjoyed the annual partnership with ECBC / PCA to champion global missions," said ECBC Kids Ministry Director, English Preston."Every year, we try to provide more tangible ways that kids can participate in missions from home."
This year, lower school students heard more about Operation Christmas Child and how they can assist in sharing the love and hope of Jesus around the world. Missionaries went into the kindergarten through second grade classrooms to talk about what it means to be a missionary, and what that looks like, while the 3rd and 5th grade students got to hear the incredible story of a missionary who works with Operation Christmas Child, who was an actual recipient of an OCC box.
"Our Global Partners love visiting PCA's lower school classes to meet with students to recount and retell of God's faithfulness in their country," Preston explains. "It is encouraging for our Partners, and it is an incredible opportunity to begin to stir the hearts of our students (at a young age!) for God's will to draw all nations to Himself."
PCA thanks all of the missionaries who came to share their stories and hearts with the students.