Palmetto Players Enjoy Rave Reviews from Delighted Audience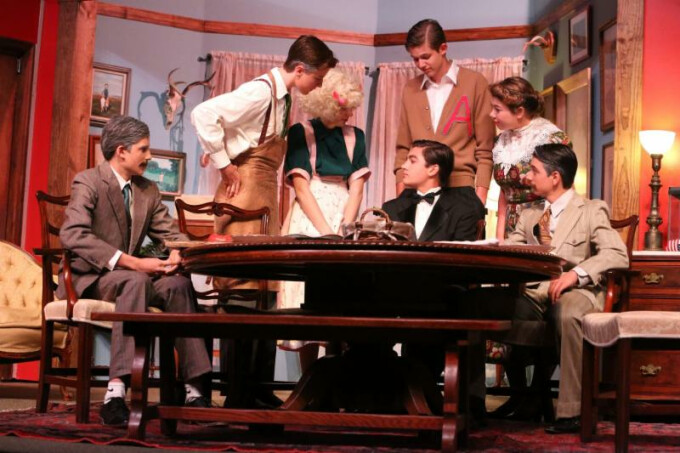 Four shows in just three days, and the audience was left wanting even more! The Palmetto Players made a dramatic return with this year's spectacular performances of "You Can't Take It With You". Audiences packed the house to enjoy the comical story of the kooky but lovable Sycamore family who welcomed a never ending cast of interesting characters into their home. A Russian dancer, an eccentric grandpa and oddball xylophone players were just a few of the people we met along the way.
The Palmetto Players have been working and rehearsing for months, and the hard work certainly was evident. Director Vicki Blackstone says, "A heartfelt thank you to all cast members, support staff, and parents who helped The Palmetto Players return to the stage with Kaufman and Hart's You Can't Take It With You. We could not have given our school family the gift of this show without your help and generous support."