PCA State Choir Honors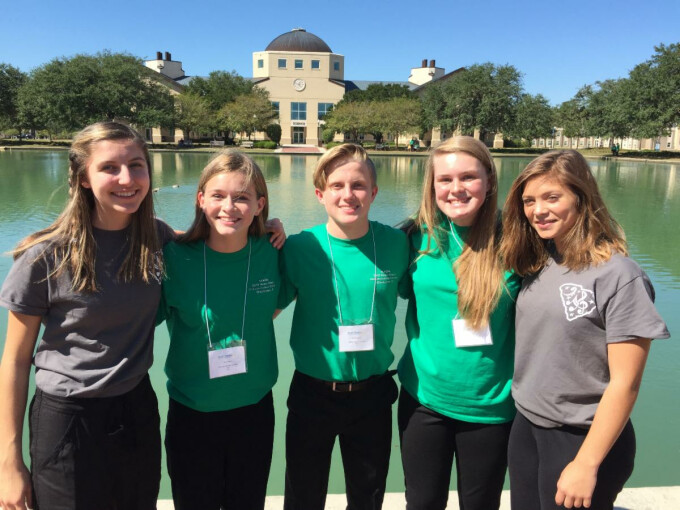 Five PCA students were recently selected for the prestigious SC American Choral Directors Association 2019 Honors and All State Choirs. Hundreds of students across the state auditioned back in May for a coveted spot in the Choirs.Students joined together on October 11-12 at Charleston Southern University where they rehearsed for hours with an internationally known director. The weekend culminated with an impressive concert of these talented students. Director, Mrs. Kathy Thames said, "PCA has such talented students. It was wonderful to see and hear our students doing something that God has created them to do."
Here is what our students had to say about their experience:
Charlee Olson: "It was just overall one of the most eye opening experiences for me just to see that there were other people like me who genuinely love the art of music."
Bella Mann: "It was such an honor to be a part of the state choir and a great opportunity to grow the gifts that God has given me."
Will Wheeler: "It was a delightful, intriguing and truly powerful experience."
Gibbs Fishburne: "I learned so much singing in different languages like Spanish and Russian. I couldn't help but smile and almost cry at times because it was so beautiful!"
AnnaJaye Walters: "All state was an amazing experience that I will never forget! It was such a blessing to grow alongside students from all over the state."