PCA Student Selected For Region Honor Band!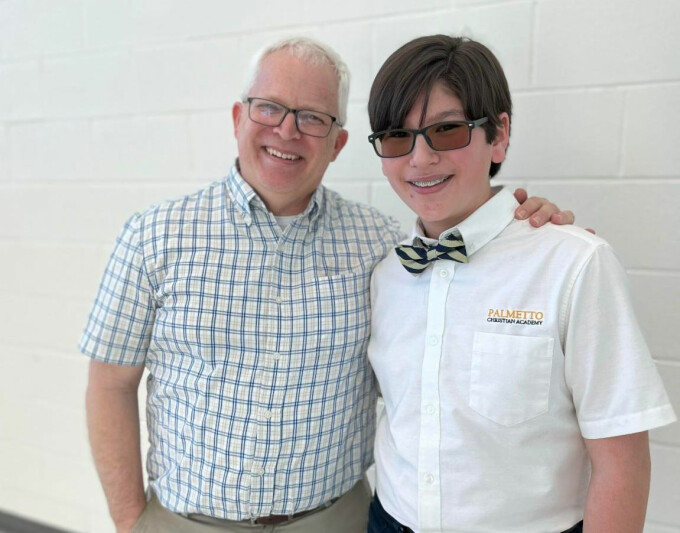 Levi Song is a euphonium player in the 7th grade band at PCA. This past weekend he was a part of the Region 4 Junior Concert Band. After around 10 hours of rehearsal, he and the other members of the band performed a great concert of music they had never seen before the rehearsals began.
Levi began practicing and preparing for the Region 4 Honor Band audition in the fall. On January 8, he traveled to Summerville High School to audition for a seat in the Junior level Honor Bands. He competed against other euphonium players in our region (8 surrounding counties) in grades 8 and below. After his audition, he had earned first chair honors in the Junior Concert Band. He became only the fourth PCA student to earn a seat in this prestigious honor band. Congrats to Levi and to the members of the region band on a great performance on Saturday. He represented our Eagle family well!