Preschool Celebrates End Of The School Year!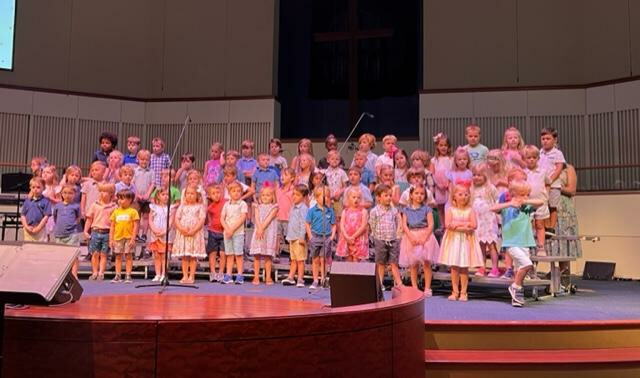 What a great year this has been in PCA Preschool! May 18 was the last day of school for our little Eagles. Parents, siblings, and grandparents had the opportunity to see our 4K students perform in an End of Year Celebration which highlighted the musical talents of our students. The program consisted of Chapel songs and reciting scripture:
And we have seen and testify that the Father has sent his Son to be the Savior of the World. 1 John 4:14
PCA Preschool teachers and staff are thankful for such a wonderful school year. We pray for blessings on each of you this summer!