Preschool Press: Bears and the Letter "B"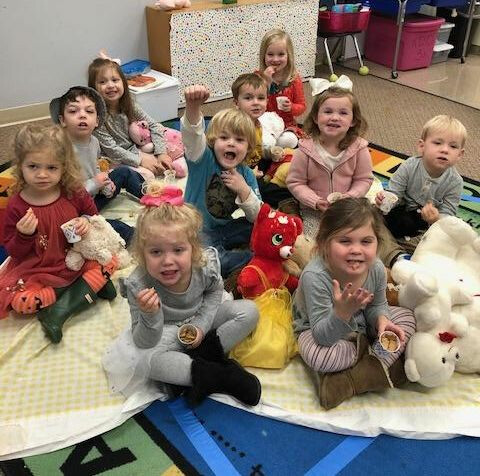 Our three-year-old preschool classes have been busy learning about the letter "B" and finished our week enjoying a teddy bear picnic with some special furry visitors.

Each week, our preschoolers are introduced to a different letter of the alphabet and we immerse ourselves in learning the sound and formation of the letter and finding the letter in our everyday lives. For "B" week, we strengthened our fine motor skills by using brushes to paint with blue paint, enhanced our large motor skills by keeping balloons in the air, ordered bears by size and color, pretended to hibernate in a big box and listened to many books about butterflies, bears and bugs.

Preschool is a "beary" special place!