Thanksgiving Chapel: A Morning Of Gratitude, Worship, And Fun!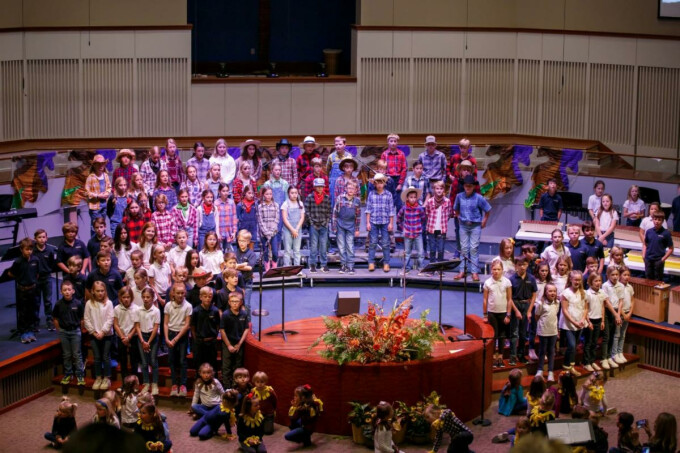 When the frost is on the pumpkin, students and staff at PCA know that it's time for our annual Thanksgiving Chapel. This event never fails to fill our hearts with gratitude as we give thanks for all that the Lord has done!
In keeping with COVID protocols and to accommodate our growing school, the annual Thanksgiving Chapel showcased the talents of Kindergarten, 4th grade, and 5th grade students only this year - which allowed for a more intimate celebration for families, and provided more performance time for the students.
When asked about the new layout, Lower School Music Director Pam Hall said, "The children were so excited to be able to do more than one thing. We got to tell a story through God's word, song, and dance."
Although different, there was nothing to fear, as Hall kept the traditional pieces that both students and parents look forward to each year including the kindergartners reciting Psalm 100 (with a special video guest appearance from the seniors) and the 5th graders performing rousing renditions of "When the Frost is on the Pumpkin" and "Cotton-Eyed Joe."
Dr. Martin described the event as "Amazing and Christ-centered. The children did an outstanding job bringing joy and fun to the Thanksgiving Chapel."
Thank you to Pam Hall who created a wonderful program and to all the teachers who helped prepare their students for their performances. We are truly blessed here at PCA.