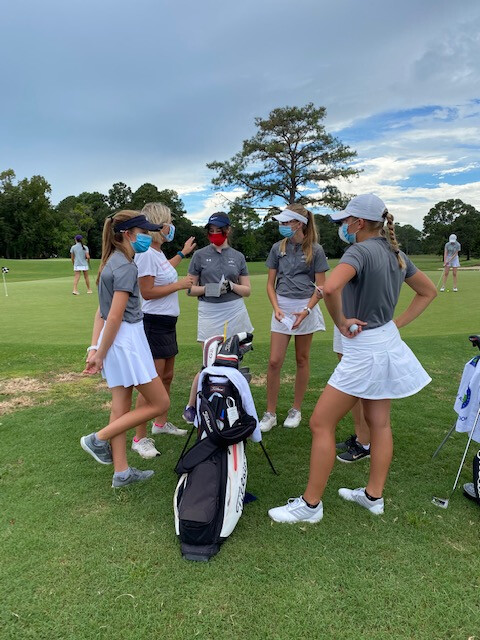 Over the past week, our Varsity Girls Golf Team had two matches.

The first match took place at Orangeburg Country Club and was hosted by Cardinal Newman. PCA placed third in the match with a final score of 180. Ava Romfo shot a 37 and was a co-medalist, while Kate Nyers shot an impressive 42.
On Wednesday, our Lady Eagles were fortunate to get in a full 9 holes against Ashley Hall at Snee Farm after what initially appeared like they might get rained out. It turned out to be a great day for Eagles Golf - PCA defeated Ashley Hall with a score of 194 to 201. Great job ladies!!!