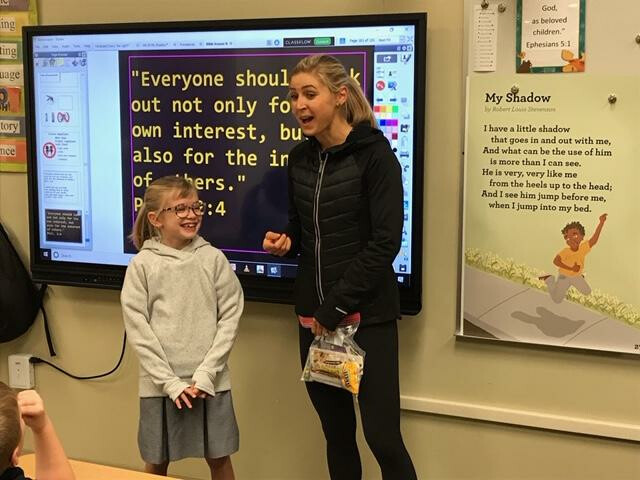 For the last few years, trendy "challenges" have come and gone. From the Mannequin Challenge in 2017 to the Yoga Challenge today to the timeless Don't Laugh Challenge which never gets old, there's a challenge for anyone looking for something fun to do. But can there be a challenge that is about more than just having fun? Can there be one that focuses more on doing something for others than bringing attention to oneself? PCA 2nd grader, Ella Bursich, has the answer.
Although this "challenge" may not be original, it is being brought to life in a way that glorifies the Lord through serving others. While Christmas shopping in downtown Charleston, Ella and her family noticed a man outside of the restaurant they were exiting. He approached them and asked for food so the Bursich family met his request by buying him dinner and a gift card for breakfast the next morning. But the interaction didn't stop there...Ella took time to pray with the gentleman as her parents stood with her!
This was just the beginning. Ella now has the desire to help each hungry, homeless person she sees. To tackle this goal, Ella and her mom, Courtney, keep gallon-sized bags filled with healthy snacks, toiletry items, and $5 in the car to have ready to go at a moment's notice. Now, whenever the family comes across someone who's hungry and homeless, they can show that person a glimpse of Jesus by gifting them a gallon goody bag. Are you ready to join Ella in spreading the love of Jesus?