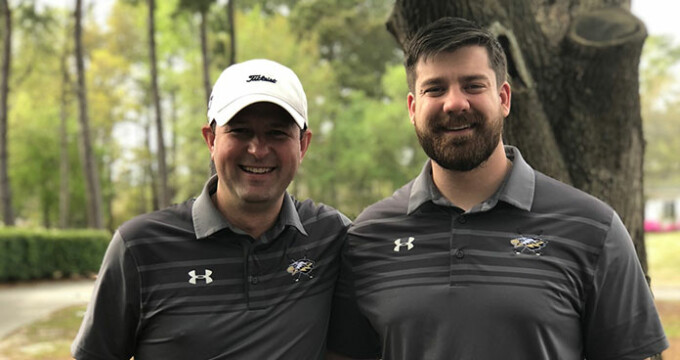 The Varsity Boys Golf team improved its overall match record to 4-2-1 with a 1st Place finish in a home region match at Daniel Island! A big shout out to the team and its coaches.. Tommy Orth and Sam McDonald.
Here's a look at the results from the region match:
1) PCA 360
2) Northside Christian 365
3) Carolina Academy 374
4) Calhoun 383
5) Williamsburg Academy 487
PCA's Andrew Propes and Alex Stephens both shot an 82 and tied for 3rd place overall.