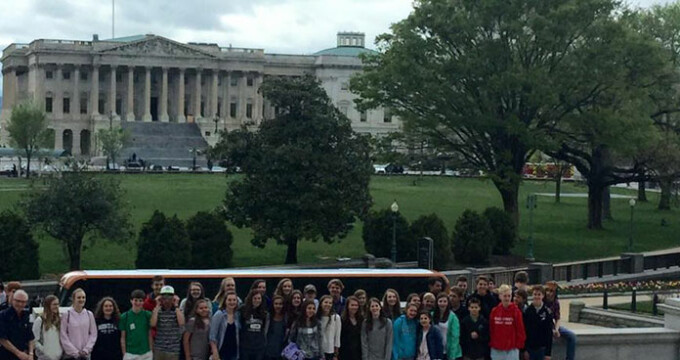 PCA 8th grade returned from a safe and educational trip to our nation's capital.
With Mr. Bill Schenkel and his vast arsenal of knowledge at the helm, we visited the Holocaust Museum, had a variety of Smithsonian stops, were amazed at the ceremony of the changing of the guard at Arlington Cemetery and cheered on the jumbotron at an Orioles game. We were lucky to be able to witness the process of creating national policy at the Senate and see the head of the Democratic Party speak. We all decided that the Museum of the Bible is a must-do if you ever find yourself in DC!
Memorials galore created memories galore for this great bunch of almost-high schoolers. Thank you to all of our chaperones and families who helped plan the trip.