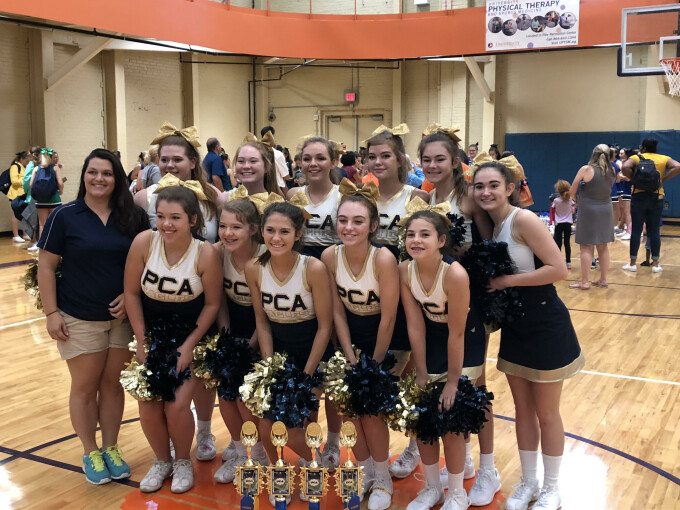 Congratulations to our Varsity Cheerleading squad for an amazing performance at a Universal Cheerleaders Association camp at Clemson University! Our Fighting Eagles Cheerleaders won first place in the Rally Routine Championship and first place in the Game Day Championship for their division. Because of these first place finishes, they are invited to perform at the Citrus Bowl with other teams from this region.
Rachel Jackson and Grace Nason were named All-American cheerleaders and will have an opportunity to participate in the New Year's Day Parade in London. Captain Sarah Spivey was honored during the "Pin It Forward" Ceremony for her leadership as recognized by fellow cheerleaders from other schools.
The Varsity Cheerleaders attended the UCA camp at Clemson from July 30 - August 2 where they worked on new cheers, dances, and improving stunting technique. They learned various new stunts from full ups to full downs and pyramid transitions. During evening team meetings, they set individual as well as team goals and determined strategies for reaching these goals. The team goals that they are the most focused on is student participation at football games and school unity.