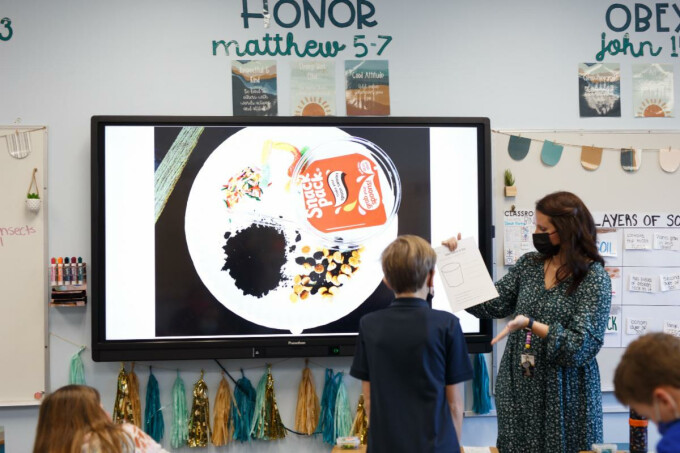 Eat the dirt! Last Wednesday, Mrs. Madison Weeks' third graders broke all the rules and ate dirt (well, sort of, it was made of Oreos!) as part of their unit about soil.
"We started out by talking about what we already knew about soil," explained Weeks. "We then learned about the three layers of soil; topsoil, subsoil, and bedrock. The students made a flipbook to help them remember the three types, and to close out the lesson we made our own edible example of the layers of soil. The students used chocolate chips as the bedrock, pudding as the subsoil, crushed oreos as the topsoil, and sprinkles to represent humus. They then topped off their projects with sour gummy worms."
The students' faces said it all as they layered the treats into their cups, filled out their study sheets, and then ate their lesson!