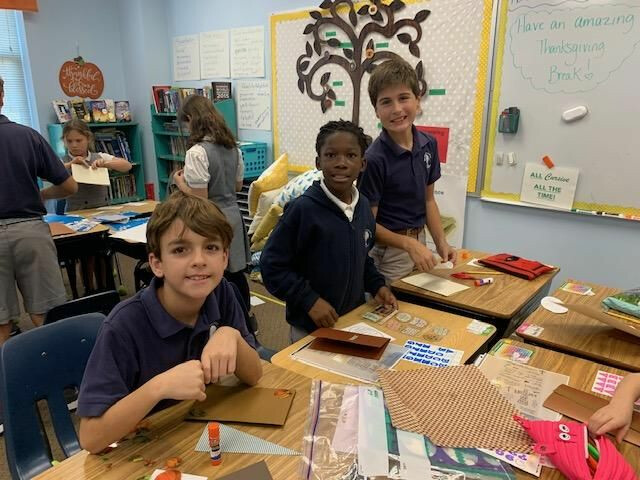 Our fourth-grade students spent their Thanksgiving class parties focused on being thankful and on blessing others. They began by sharing how the holiday helped them remember all of the things they are thankful for. In Mrs. Sorenson's class, students participated in a "reverse" Thanksgiving, where they made cards for other people, blessing them with pictures, stickers, and Bible verses. Elle Hinson shared, "I think it's fun to give back to other people... it reminds me how thankful I am for my family."
In Ms. Hyman's class, students enjoyed snacks, played games, and made lists of things they are thankful for. Banks Jenkins said, "I am most thankful for God, my family, my friends, and my dog." After thankful lists were finished, the games began. One game, "suck it up", involved moving M&Ms with a straw. This game helped students remember how the Pilgrims had to "suck it up" during their first hard winter.
All in all, the love and thankfulness of the season was felt throughout the halls of PCA and will continue to shine throughout the upcoming Christmas season.