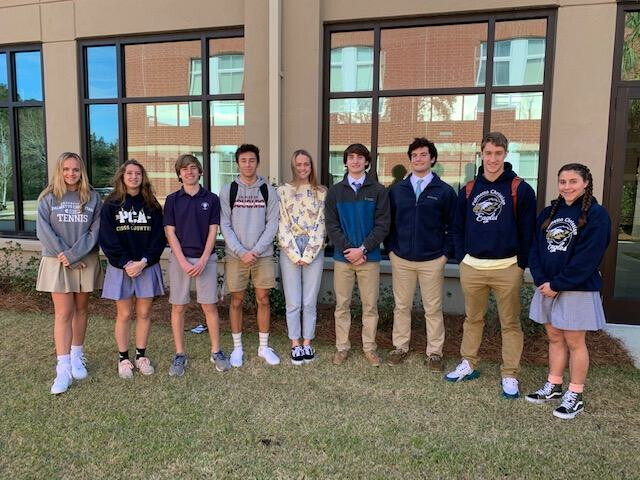 Congratulations to our PCA athletes who were selected to All State teams for their fall sports!
* Emily Shaw - Girls Tennis
* Mae Cave - Girls Cross Country
* Hans Payne - Boys Cross Country
* Hamilton Blair - SCISA AA Boys Cross Country Runner of the Year!!!
* Bailey Kaiser - Volleyball
* Carson Rourk - Football
* Connor Rourk - Football
* Will Vandergrift - Boys Swim
* Katie Grace Vandergrift - Girls Swim
Each player will be honored next month at the All State Banquet in Columbia. We are proud to have PCA well represented!