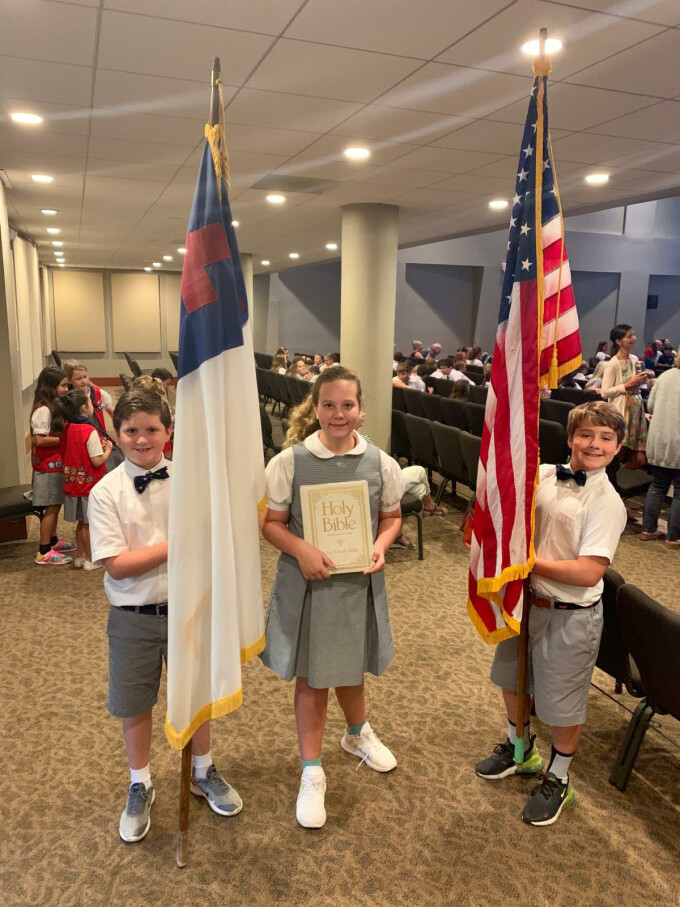 PCA students joined others around the globe to pray for our schools, friends, families, churches, and communities as part of See You At The Pole. Lower school students held a special chapel on Wednesday morning while upper school students gathered in the gym before the start of school to intercede for their generation.
This year's theme focused on Chronicles 7:14:"If my people, who are called by my name, will humble themselves and pray and seek my face and turn from their wicked ways, then I will hear from heaven, and I will forgive their sin and will heal their land."
See You at the Pole has grown enormously since 1990 when a group of teenagers in Texas came up with the idea during a prayer meeting. Now it's estimated that each year, one million students from across the globe take part in SYATP on the fourth Wednesday in September.