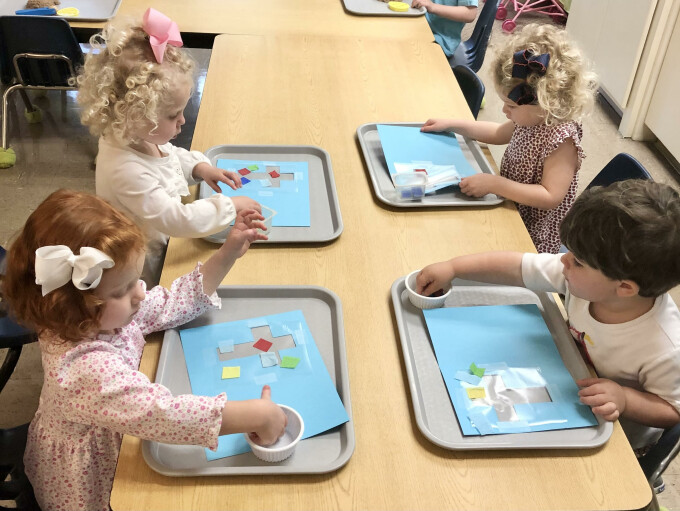 Mrs. Corinne and Mrs. Katie's preschool two's class had fun learning all about the Easter story. They enjoyed opening Resurrection Eggs and talking about the importance of each item they found inside. Afterwards they made a stained-glass cross out of red, yellow, green and blue tissue paper and sang "1,2,3,4,5,6,7 Jesus made a way to Heaven. Red and yellow, green and blue, Jesus died for me and you!!"
On another day, they read The Donkey that No One Could Ride by Anthony DeStefano and waved palm branches while singing a fun Hosanna song. Later, they made a palm branch craft using strips of green paper and glue.
Both days were full of fun activities that helped strengthen each student's fine motor skills, work on color recognition and most importantly learn about the importance of Easter!