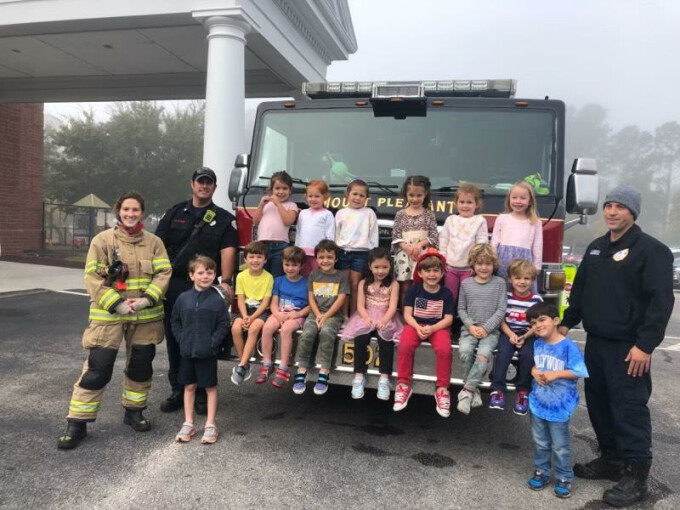 All the PCA preschool classes enjoyed a visit from the firemen to learn all about fire safety! The firemen showed us all their fire equipment and explained the purpose of wearing their uniform and gear.
The firemen talked about the importance of:
Developing a home fire escape plan for your family;

Making sure you have a working smoke detector in your home; and

Knowing the importance of staying away from things that are hot to avoid burns.
All of the children enjoyed climbing through the fire truck to see how the vehicle looks on the inside! To thank our firemen for their service to the community, we collected snacks and drinks for the fire station. Thank you to the local Fire Department for the visit to our school to make sure we all stay safe!