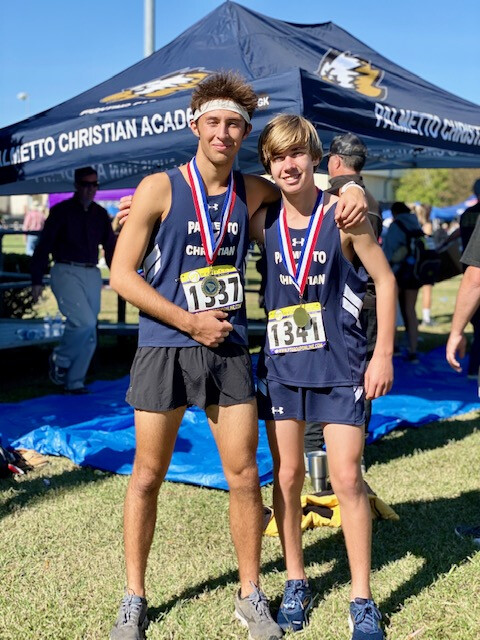 Both of the PCA Cross Country teams had their best finish ever in the State Championship this past Saturday. The girls team finished 3rd and the boys finished 6th as a team.
Individually, Senior Hamilton Blair set a new school record of 15:38 while winning his second individual championship. He was joined in the top 5 by 8th grader Hans Payne (5th) who set a new personal record, running 16:31 for the 5k course. On the girls side, Mae Cave finished 4th overall with a new school record of 20:14.
In all, 7 Eagle runners set new Personal Records (Mae Cave, Ella Banks, Audrey Breen, Scotty Wrenn, Hamilton Blair, Hans Payne, Elijah Noy) and two others set new season bests.. Addison Hewitt and Gabe Moser. Way to go Eagles!