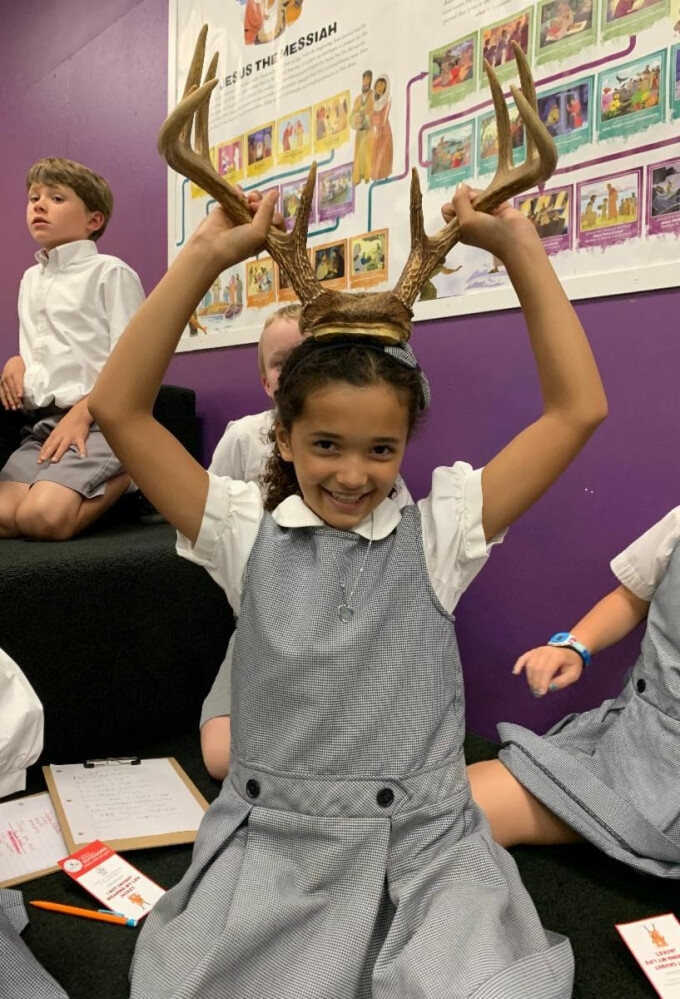 The Department of Natural Resources (DNR) comes to PCA! On October 2, Ms. Jones, Mrs. Adkins, and Mrs. Andrews third grade classes had the opportunity to hear two of Charleston's DNR Law Enforcement Officers, Matt Beckett (who is also the husband of second-grade teacher, Denae Beckett), and Savannah Taylor talk about what the job of a DNR officer entails.
Beckett and Taylor made sure that the students knew how important being safe and following the law was even on the water. They described some of their many duties, including checking boaters' safety items such as their horns, as well as for valid boater registration. Third grader, Caleb Davis said, "I liked when they told us about what you need on your boat...I like fishing and the water [so it was good information]."
When asked what she thought was most interesting about the talk, third-grader Nya Watson said, "I thought it was cool that they got to handle alligators," and the rest of her classmates agreed.
Third grade teacher, Dorthy Jones said, "It was so interesting, and I think all of us learned a lot and have a whole new appreciation for this government agency as well as its employees."
Thank you to Officers Beckett and Taylor for blessing PCA with such a fun and important presentation.