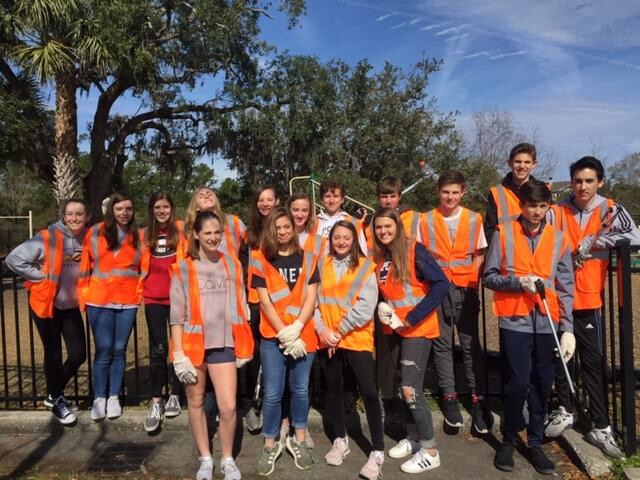 What do a bunch of ninth graders love to do on a sunny Saturday morning? Pick up trash of course!

The PCA freshman class is tasked with tidying Egypt Road three times a year via the Adopt-A-Highway program. Each PCA high school student is required to have twenty hours of volunteer service, and these dedicated students are well on their way to fulfilling the requirement. They are making our part of the world a nicer place to be as well!

We picked up 17 bags of trash (and 2 televisions) and ended the day with lunch at Chick-fil-A. Thank you to Mr. and Mrs. Disrud, Kent and Amy Patrick and Tracy Evans for volunteering their time to supervise our fabulous freshmen.