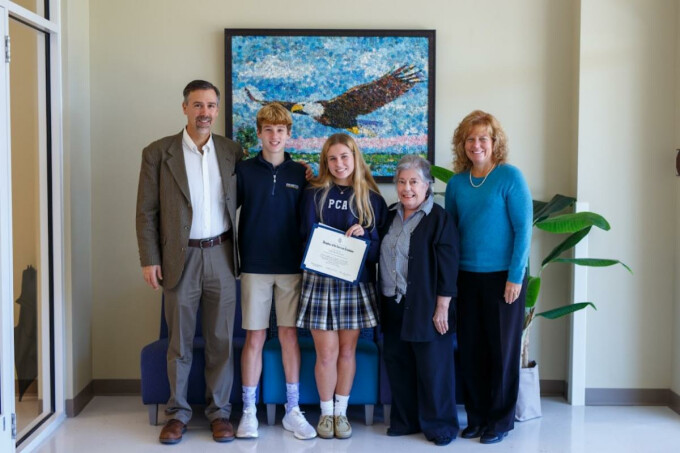 Congratulations to PCA Senior Sally Cease for receiving the 2021 Good Citizenship Award from the Fort Sullivan Chapter of the Daughters of the American Revolution. Mrs. Barbara Nourie, DAR Regent, presented Sally with a certificate and a scholarship check while her family joined her for the presentation.
The DAR Good Citizenship Award honors students who display honor, service, courage, leadership, and patriotism. Sally's solid work ethic and servant leadership make her a worthy recipient of this award.
Sally says she was incredibly excited to receive this recognition. "I felt honored to know that the essay I wrote on the Importance of Citizenship made an impression on the members of the D.A.R."
Congratulations Sally! What an impressive achievement!