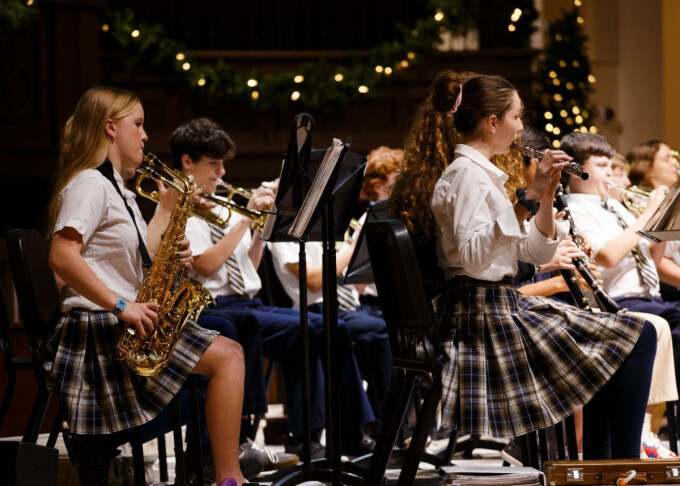 The upper school bands were back on stage again Thursday night, after a nearly two year hiatus from Covid, for our Christmas concerts. It was so nice to sing and play for an audience again. One of the things that our performing arts students love the most is being able to share their music with others.
Band students from grades 7-12 performed many Christmas favorites on Thursday night in the Sanctuary for our family, friends and staff. Some of our musical selections included the following Christmas favorites: Joy to the World, Good King Wenceslas, Jingle Bells, Hark the Herald Angels Sing, Holly Jolly Christmas, and many other Christmas favorites. In addition to playing our band instruments, the high school instrumental music class performed Joy to the World on handbells and a fun arrangement of Deck the Halls on Boomwhackers.
The band students did a wonderful job on their concert. I was really proud of the hard work and effort they put into preparing for and executing their concert. We were thankful for those who came to support our young instrumentalists. I hope this is a skill they will be able to use for the rest of their lives to honor and glorify Jesus! Merry musical Christmas!