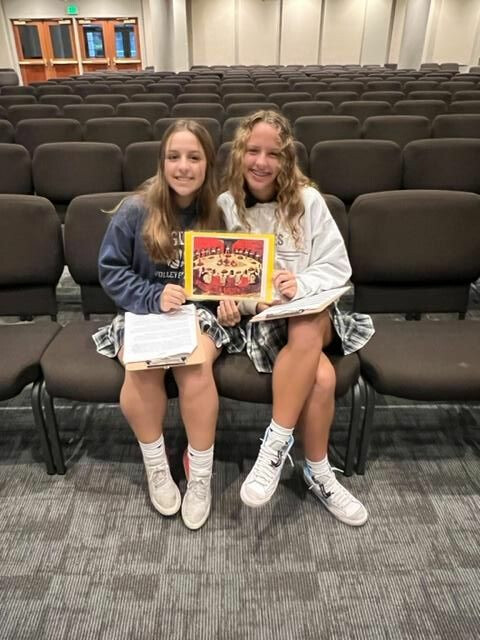 There's nothing quite like having history come to life through the written word as well as through an artist's stroke of the brush. Students in James Ugland's 9th Grade Western Civilization Class took a "Gallery Walk" around the Worship Center where students got into pairs and were given a packet that had small paragraphs describing a piece of art that students then had to go and find.
"This project was for our Medieval Europe Unit," said Ugland. "We used pictures depicting the Notre Dame Cathedral, a Byzantine Icon of Jesus, and the Bayeux Tapestry. I love doing this project because looking at Medieval Art or any historical art gives a great glimpse into what the people of that time period looked like, cared about and thought about. It is so enjoyable to watch students get excited about putting art and history together to put themselves in the shoes of those who lived before us."
Lawton Blevins loved the fact that it was "an active project that gets our minds engaged." While Alden Baugh said, "I like being out of the classroom and being able to learn.." and "Work with a partner!" added her classmate Avery Clark.
We love learning history especially with a creative edge!