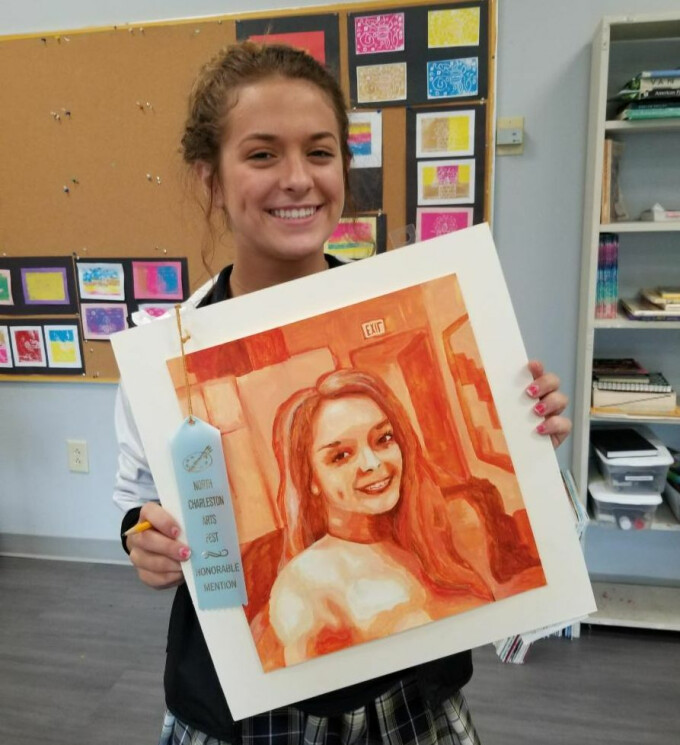 PCA student artists have been making a splash over the past several months in various art competitions throughout the region. We now have more reason to celebrate as PCA placed very well in the North Charleston Arts Fest which wrapped up last week!
A big congratulations to these extraordinary artists for being awarded in the highly competitive showcase. We can't wait to see how their talents further develop!
Grades 1-3
2nd place - Anabelle Pusser
Honorable Mention - John Daggett
Grades 4-5
Honorable Mention - Nya Watson
Honorable Mention - Solomon Jarvis
Grades 6-8
3rd place - Mady Fennessy "Simmons' Gate"
Honorable Mention - Levi Song "Here's Looking at You"
Honorable Mention - Landry Bowen "Blacksmith"
Honorable Mention - Zoe Suarez - "Monochromatic Self Portrait"
We are so proud of these artists' inspirational work, and for representing PCA so well!