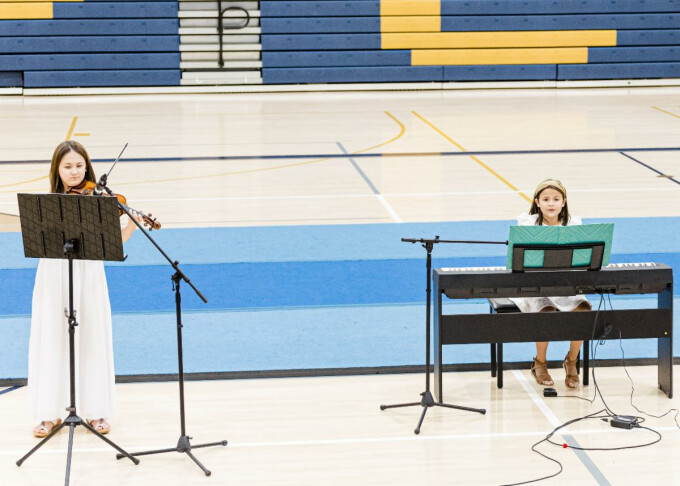 After a multiple year hiatus, the PCA talent show was back in action! Last Friday night the SLC gym was packed with over 150 guests to watch as some of PCA's brightest and most talented stars took the stage to showcase their skills!
From lyrical dances to Irish Reels, vocal and dance performances, Broadway numbers, karate demonstrations, original choreographed dance and gymnastic routines, guitar solos, acapella performances, cheer routines, comedian acts, and a piano/violin/vocal performance, the gym was brimming with talent.
"I love dancing for others because the Bible says God has given everyone a gift that makes them special and I love dancing to glorify God!" said third grader Emily Mitchell, who performed a gymnastics routine that she choreographed. "It was also fun to support my friends and meet new ones!"
In the words of the Freeman sisters, these students certainly helped end this year "on a high note!"