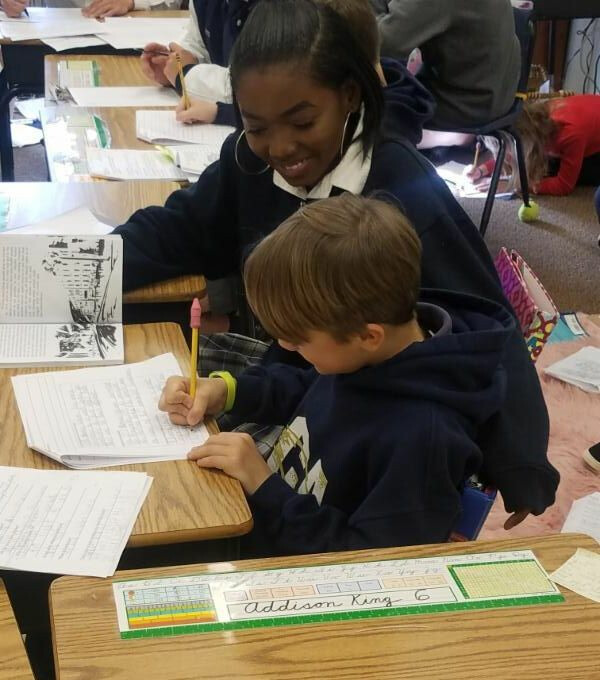 Mrs. Sweeny's Senior Thesis classes recently had the opportunity to volunteer in Ms. Jones' and Mrs. Andrews' third grade classrooms. During the hour the students spent together, the seniors were able to help the third graders write and edit their very first biography paper. Each
senior was partnered with one or two third graders, and the groups spread out in the hallway and classrooms to write. From Albert Einstein and Molly Pitcher to Milton Hershey and Helen Keller, the third graders covered a wide variety of influential historical figures.

One senior remarked how she used to look up to the high schoolers when she was in elementary school and how special it is now that she gets to help PCA's rising generation. For other seniors, it took them back to the days where commas weren't as important and indenting paragraphs was a process rather than a habit. Overall, writing with the third graders was a rewarding and enriching experience for the third graders and seniors alike.