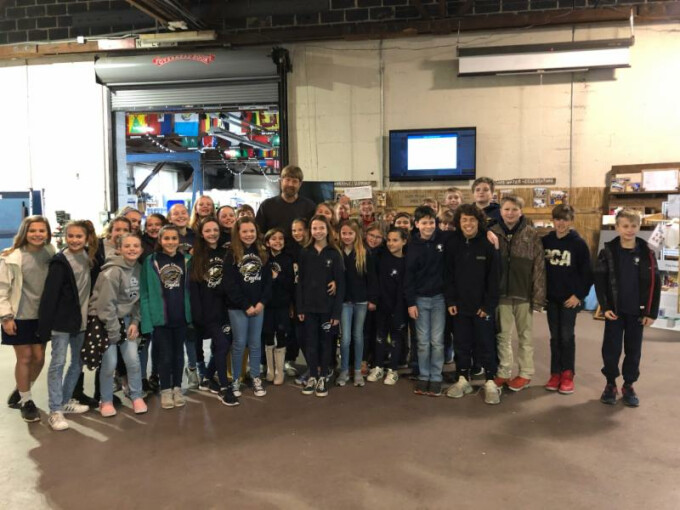 "Each of you should use whatever gift you have received to serve others, as faithful stewards of God's grace in its various forms." 1 Peter 4:10

Our 5th graders recently experienced a day of blessings as they shifted the focus onto others through serving. Students and faculty presented Water Missions with a check for $619 from a recent coin drive. That gift is enough to provide clean water for 61 people for the rest of their lives. The students also toured Water Missions with Mr. K.C. as their guide. As the tour wrapped up, the children asked how they could pray for him, then gathered around him and began spontaneously praying. 5th Grade teacher Lisa Shogren says, "When the Amen was finished and we lifted our heads, he was weeping. We were weeping."

After a picnic lunch, the day of giving continued with a visit to Sweetgrass Village to love on some of their residents. The students recited Scripture, performed a skit, and played Bingo. By the end of it, some of our students were holding hands with the residents, hugging them, and praying over them. It was evident that His power was at work as these sweet 5th graders spurred on one another to demonstrate Christ's love.