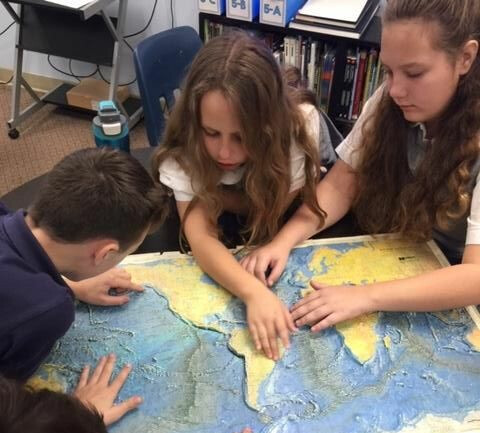 Mrs. Shogren's 5th grade science class dove into oceanography, explored sea floor topography, discovered how the moon influences ocean tides, conducted experiments to understand the difference between currents and waves and learned about erosion and the importance of protecting our fragile coastlines. Ms. Jennifer Aikman from "High Touch High Tech: Science Made Fun", did an excellent job of explaining God's oceans and the intricacies of oceanography.
When asked why Ms. Aikman's visit to the classroom was special, Ava Davenport stated, "Its fun to try different things." Tabitha Hewitt said she enjoyed "working together as a team." Ross McMillan remarked that he really likes conducting the hands-on experiments to reinforce the lesson in addition to listening about and seeing the information.
It is clear that this High Touch High Tech lesson on the ocean made a big splash!